MULTI CH & LICE RECOMMANDEE & TRIALER
FEELGOOD LAZARYZOU COCKTAIL COCONUT'S DREAM
Pet Name : Bubba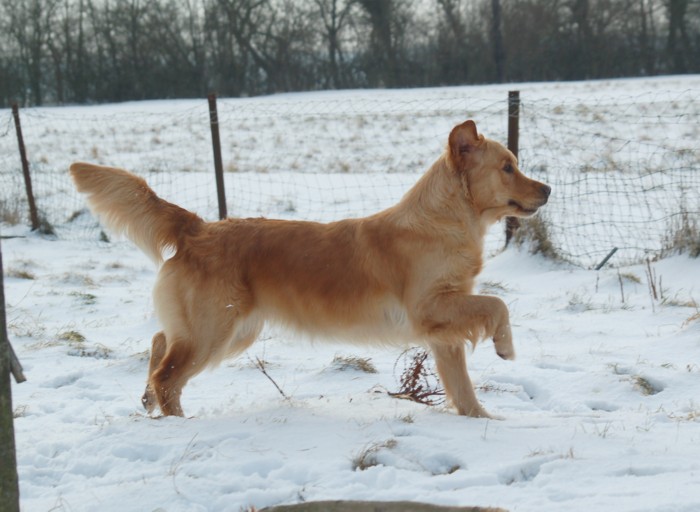 February 2009
Pictures

Working test B at 13 months
Lice Recommandée at 16 months
VDH CH at 29 months
Switzerland Champion at 33 months
Trialer at 3 years
DNA CODE ( Génindexe) : F/G D003872
HD : A/A ED :0/0 TO :OK ( 02/11/2011)
AHT Test for GR_PRA1 : free
AHT Test for GR_PRA2 : free
Ichtyose : -/-
DOB : 14/07/07
(Multi CH Trialer Etalon Elite "A" :Top Gun de Ria Vela / Multi CH Lice Recommandée : Feelgood Lazaryzou Vanilla Sky )
My Sweet Princess You are at last here....
From the tomfoolery kingdom you are the Queen
Self assured as Ourale , "crafty" as Sweet
Sweet as Ixelle, Loving as Tom
Careful and studious
Already ready for something....
Already happy as TomTom
Who you look like him too much
All that are the sign of wonderful days
Bubba my "Sweety", my "little queen", my "Unique".....
Thanks Ixelle and Tom Tom for this wonderful Present
Thanks for my "Girl Bubba"....
for My " little Bubba"
.