CH TF & TRIALER & RECOMMANDEE & ELITE "A"
OURALE FEELGOOD DU MOULIN POMMIER
21/09/98 - 28/06/2010
Fields Trial Champion
Lice Elite "A"
Trialer -Lice Recommandée
HD: A/A TO : OK
(Light des Vives /Ixelle Feelgood Du Moulin Pommier CH IB-CS-TF)
My "little Zazou" you have one passion : to RETRIEVE rather than hunting, but you are also happy when it's a dummy
You also love playing golf with J.Christophe to recover stray balls
Ourale "My Little Zazou" you are PERFECT.......your only small " failing" : you don't like shows....
We forgive you without problem!!!
You had had your first CACT in Chartrettes (14/11/01), and you approved your champion title one year after in "Grande Commune" (16/11/02)
Well done "Zouzou-Bou".......
Little Zazou, the great fairies leaned over on your cradle.......Thank's to Ixelle your Mum to keep a watchful eye on.....
Ourale a big thank , you are the base of quite ,thank's for this immense present,
3 generations marked with your "imprint" increase and share my life
In each of your daughters, girls and defer girls, I find something of you....

But Ourale... You are Unique...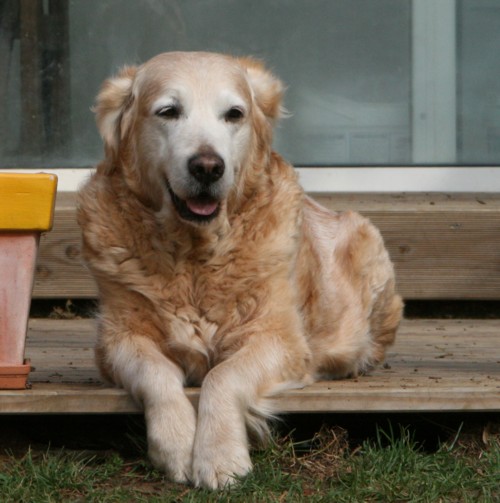 This June 2010 ,I cry your departure, my sorrow is immense,
Tears of sadness and anger also, it would not have of take place as it

The silence reigns over ..." your friends " are lost,
I'm lost ....I have pain ...... very badly

I miss you "Ouralou" my sweety girl
Every time of this " new life " will be cruelly stood out by your absence

Over there I know that you found your "friend" Larry
I think to you, and you never really leave me
Shall I see you again.....