Hakuna, the fisrt time when I saw Zahia Your Mum
I knew that one day I would have Zahia's baby at home
here we are! Due to waiting....Here you are
A little "Sauvage" at Feelgood kennel



Already two months with us

Hakuna: you are a " great baby "
You are as I like them
Player than all babies, but also very quite and very close to me
you understand all very fast
a hapiness

Your best friends are Joy, Billie Jean, Bubba and Cuba the cat
With whom you play a big part of the day
When you don't sleep snuggled up against one of her
Although it takes place you always feel at ease..

You like quite the walks in the countryside
outing in town with the pigeons your big and new passion!
But what you prefer above all it's

Playing with tennis balls, and Gardening.....

Roughly and in the order you like : search, retrieve and dig!



Thank's Gaelle for this Baby in "gold"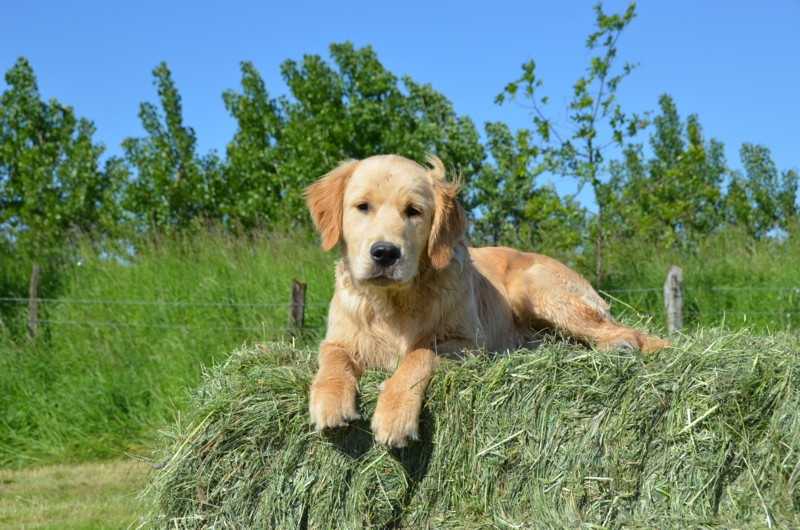 June 2013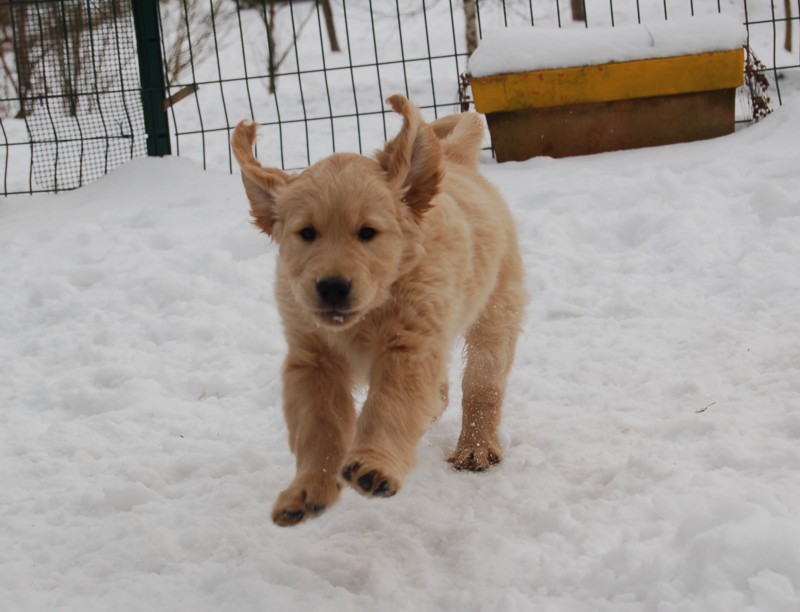 Hakuna : 2 months old