Since my early childhood, dogs have always taken a great place in my life, especialy the Golden Retriever
Larry du Moulin Pommier was the first "small ball of hair" at home on the 28th of July 1995, followed 3 years later in November 1998 by Ourale Feelgood du Moulin Pommier
The family even extended in Februry 2001 with Simply the Best et Sweet Dream my twins and Ourale's daughters
This summer 2004......I couldn't resist it.....Vanilla Sky, Ixelle's pet name,Sweet's daughter and Ourale's little girl will stay at home.......for everybody's happiness
Since 12th of December 2004.....my second "baby boy"......Top Gun de Ria Vela, Tom's pet name is at last with me
This spring : 14th of March 2006, Billie Jean, .......our little surviving....and our last ourale's girl, will stay at home......
July 14th, 2007 : Cocktail Coconut's Dream , pet name Bubba carves out a place here, ma first Ixelle and tom's daughter at home. Thanks Ixelle and Tom for this "fantastic Birthday present"
May 26th, 2008 : Della Scalla Angel, called June arrives in « fanfare ». Thanks to Tom an Billie Jean for my « little bomb »
In January, 2012: Bubba's babies were born (Ourale is their grand grandmother), the 5th generation here, I should be happy but....
Having thought for a long time: this litter will be perhaps the last one here....
Because the quality has no more place in the world of the mediocrity, I prefer to leave my place to the salesmen of dogs who sell their puppies as we sell a pair of shoes...

There are regrettably no rather strong words to describe my feelings
26 january 2013 : Hakuna Matata du Pays Sauvage is finally with me at home....
There are happy days and the others ...... in June 6th, 2009, June 29th, 2010, October 31st, 2010, July 2nd 2013, August 21, 2014: Larry, Ourale Simply, Sweet and Tom I think you all the time, I miss you so....
As ceaseless friends, they bring me a lot of happiness everyday, but also during dog shows and field trial
From time to time, I'll have golden puppies exclusively reserved to reliable owners
Before introducing you to my "four feet", I really want to say : a great Thank
To Jean-Christophe my husband, Thibault and Morgane my children, for their support and patience
To all my friends always there....
To all owners of my "little ones" who know how loving them as it's necessary... In all those who go with me in competition...
To Gaelle and our new baby Boy : Hakuna
To Pamela and Antonio Lopez for their kidness, and above all my Tom ....My Stunning GOLDEN....
To Bernadette and Patrice Habert for these fabulous dogs that are Larry and Ourale.....
And finally and of course an Immense Thank you
To Larry and Ourale without them we would not be there.....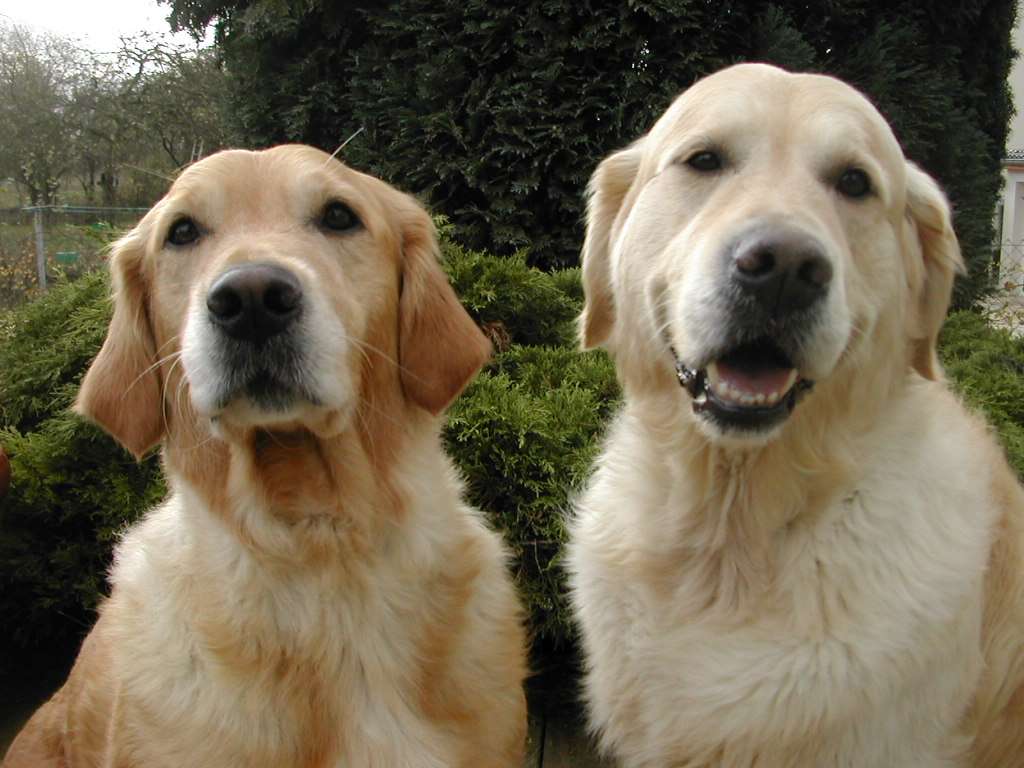 and also to my "pack" without which this beautiful story would be told....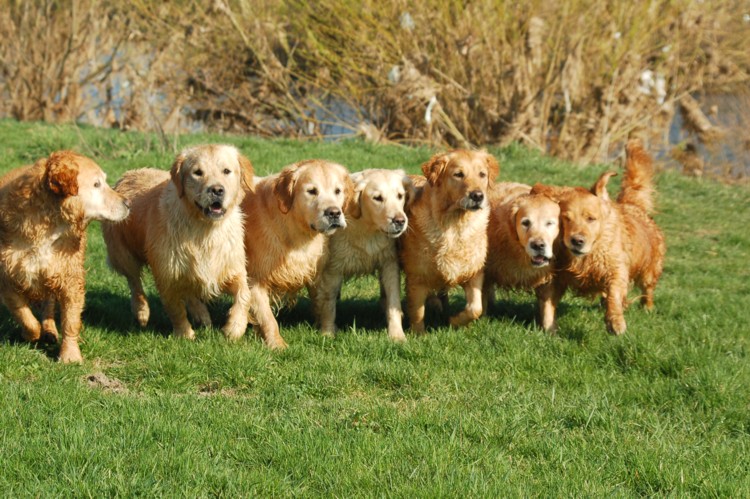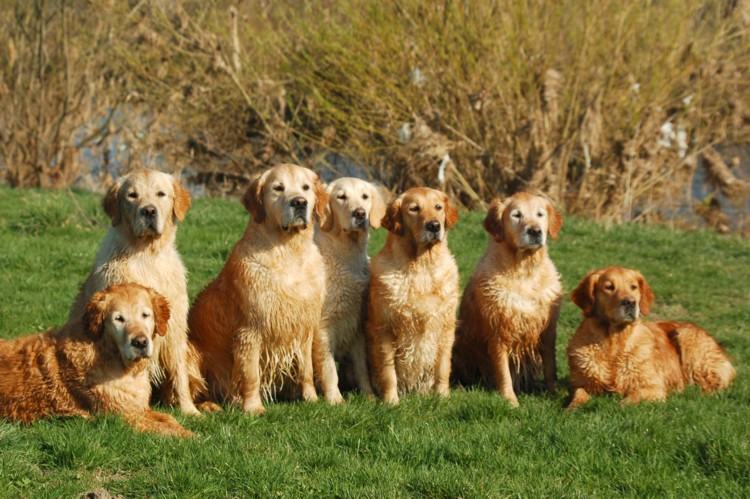 March 2011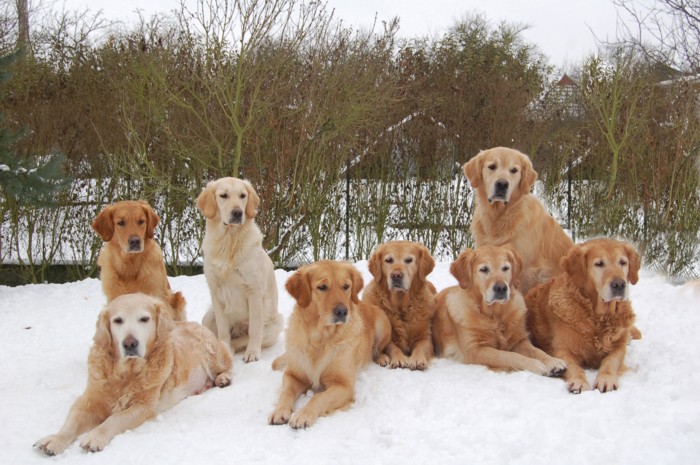 february 2010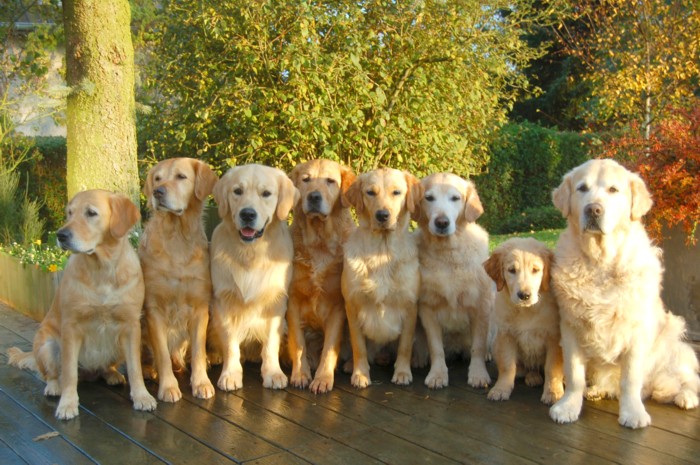 October 2007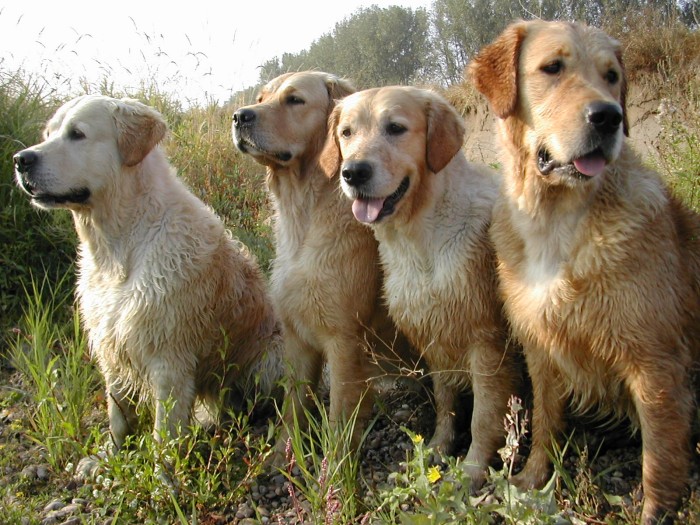 July 2003